This rifle was made on custom order at the Colonial Williamsburg Gunshop in 1971 for Donald Frantz of Arkansas. At that time the waiting list for orders was several years long but the price for this rifle was less than $1000. Those were the good old days!
Wallace Gusler was the primary builder but he was assisted by his two apprentices, Jon Laubach and Gerry Abbott and their marks are found on the barrel.
These pictures were taken and sent in for your viewing pleasure by the current owner.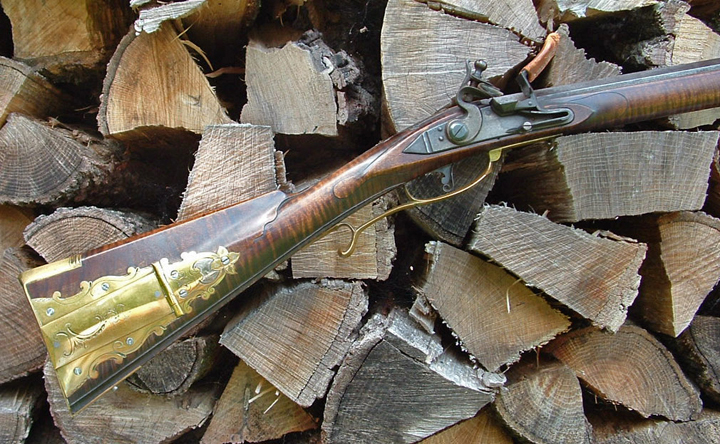 The stock profile with the long wrist and straight comb is related to the John Davidson and many other James River Basin makers.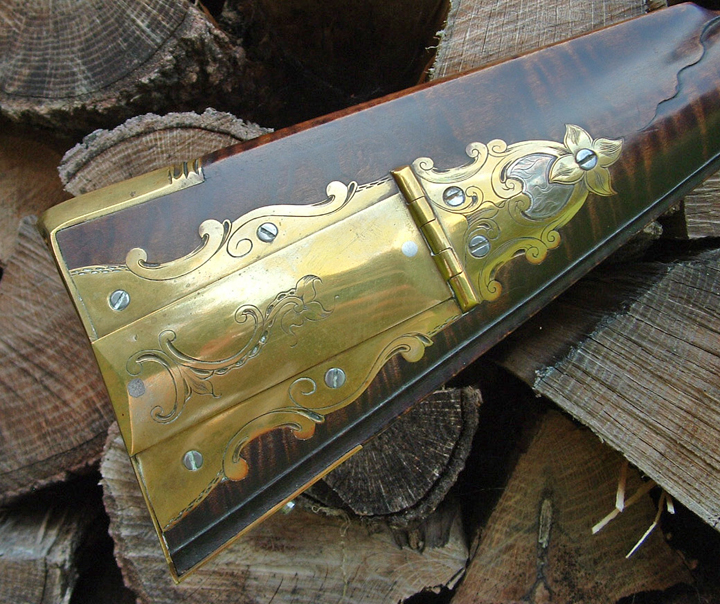 The spiral flower box is like so many made in the Shenandoah Valley of Virginia. Note the us of a round gouge to make concave leaves in the engraving. This technique is common in the Valley.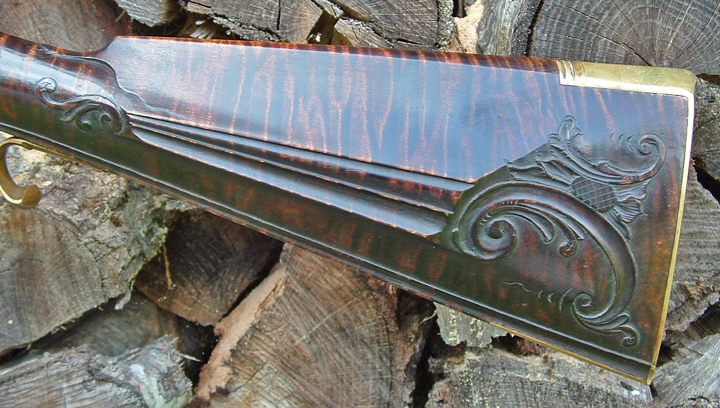 As you look through the pictures of the rifles made at Colonial Williamsburg in the late 1960s and 1970s you will spot many made from this same tree. It was cut in a yard near Salem, VA and yielded several dozen blanks.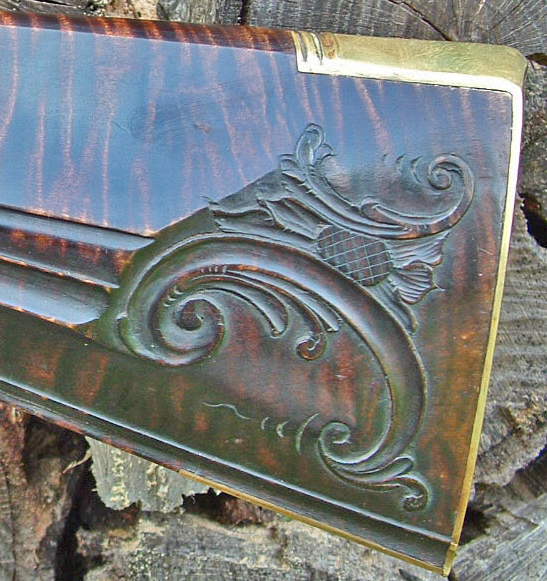 A variation on Valley carving.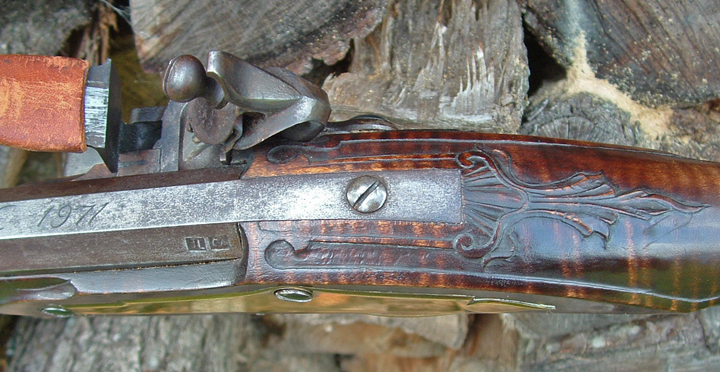 This rifle has seen some use. Note the big ding in the carving and background above the rear lock bolt.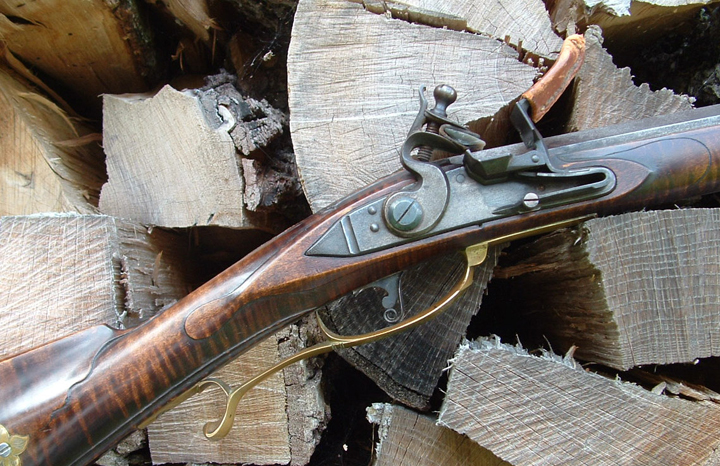 A Bud Siler lock and Bob Paris barrel were used.