Silver Mounted European Style Pistol
Made by Wallace Gusler in 1971 for C. Jacqueline Reed.
The Bob Paris barrel and Siler lock were chiseled in the manner of ca. 1750-60 European pistols. The sterling silver mounts were case and/or forged at the CWF Gunsmith Shop. The stock is American walnut. This pistol is the first firearm to leave the shop with a charcoal blued barrel--just the round portion was left blue.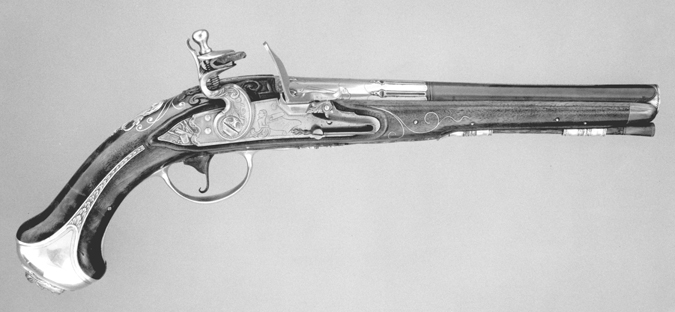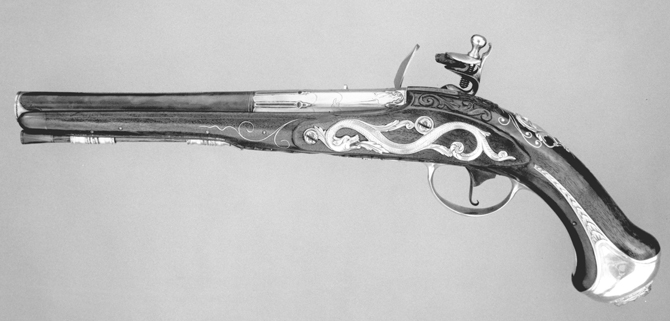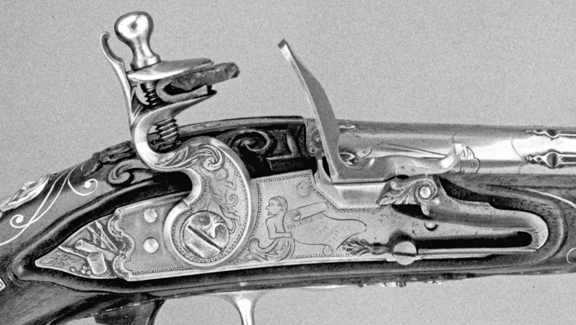 Note the chiseled pan bridle. The scroll under the pan says, Williamsburg. VA, 1971


Sideplate was raised from sheet silver.


"W. GUSLER FECIT FOR C. JACQUELINE REED"