Hoheger A. Berneck Jaeger displayed at CLA Show in 2008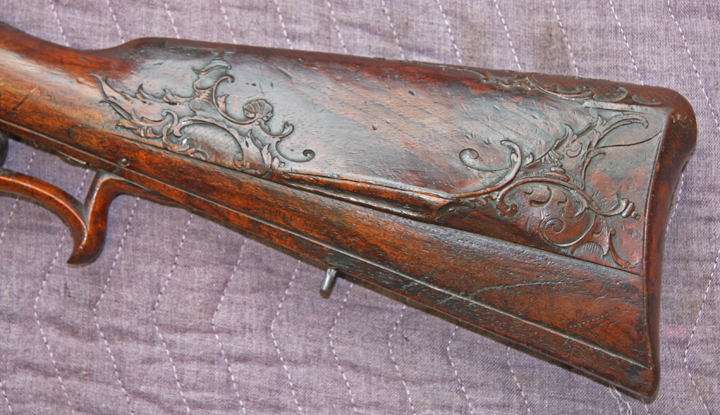 I got very little information on this rifle's maker or origin because there was no time to sit down with the owner. It is signed on the lock A Berneck and on the barrel what appeared to be Hoheger. I believe Hoheger is the maker's name and Berneck is the town where it was made--there is a small town in NE Switzerland, very near the border with present day Germany, by that name.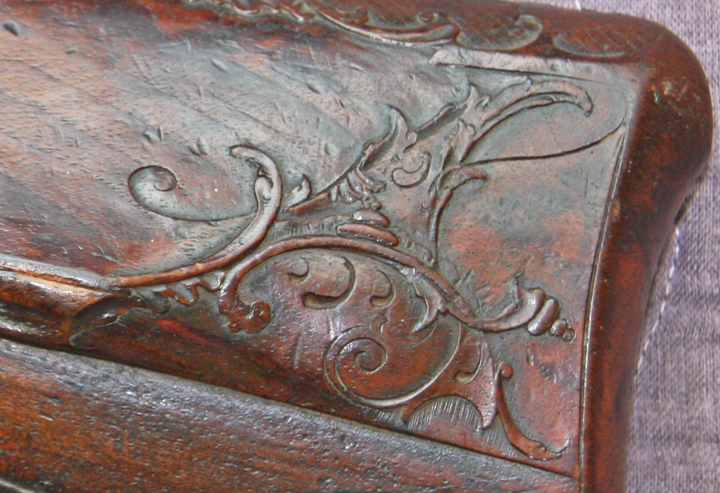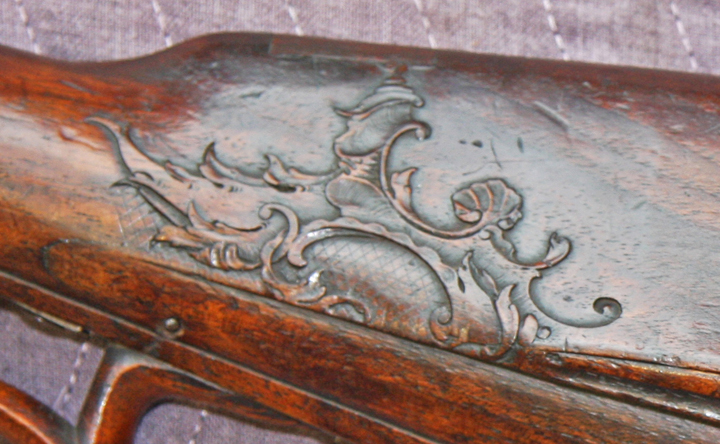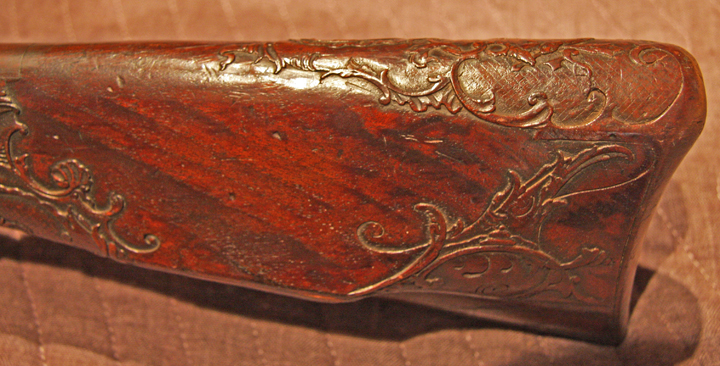 The very unusual feature that first caught my eye was the fact that the buttpiece and side plate were carved from the stock to look like typical metal mounts!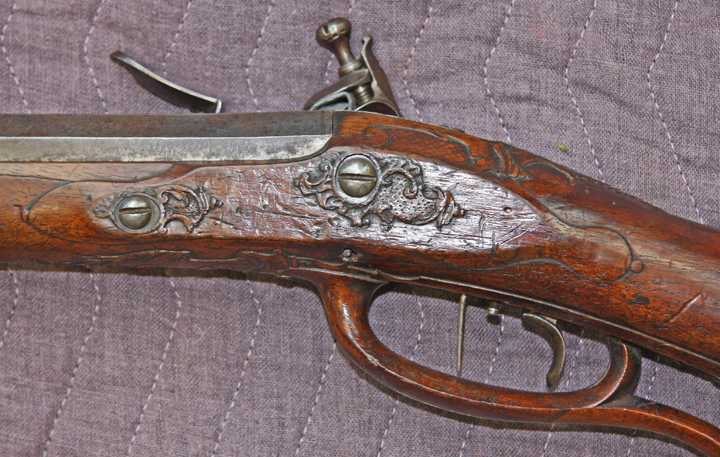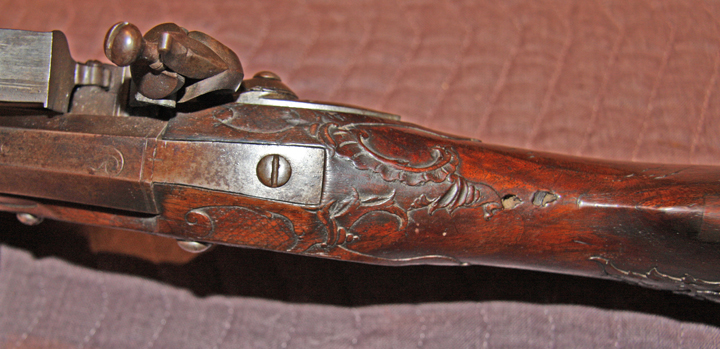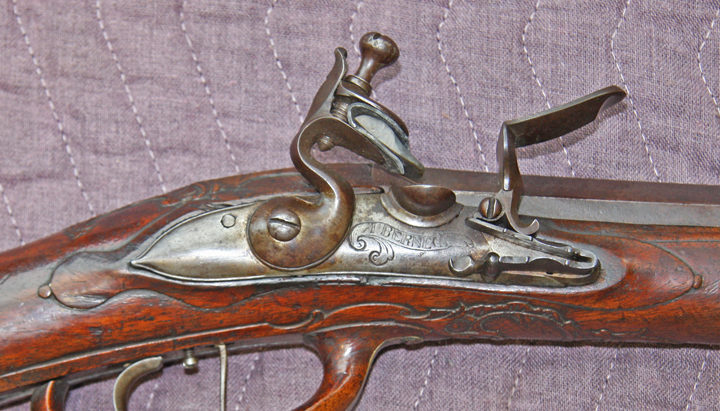 Looks like traces of case hardening color, on the cock and plate, to me.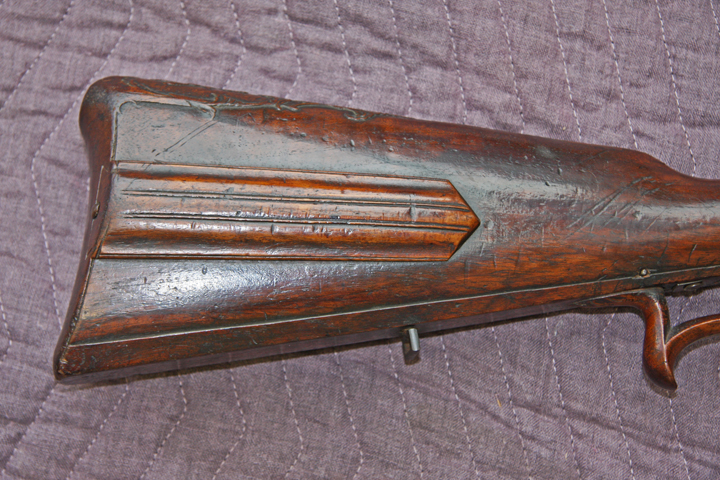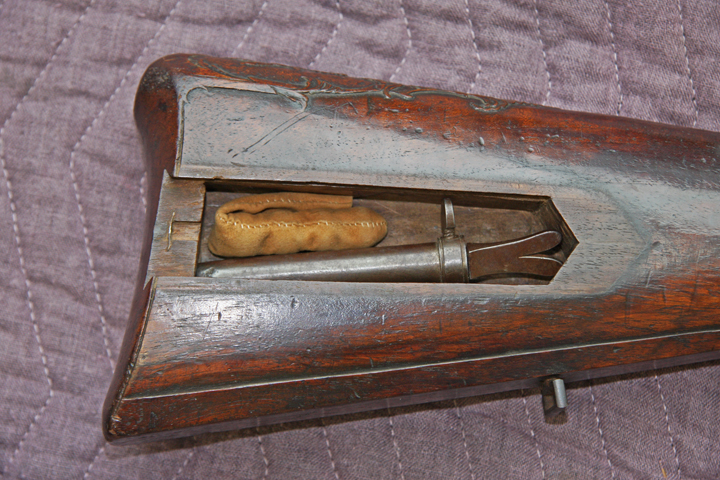 Four rifle balls in a stitched leather tube. Of course there is no way to known how long this has been with the rifle. I wonder if the balls have sewn on patches? The powder measure had numbers engraved on the slide.