Bumford "TYPE-G" Trade Gun ca. 1750-60
This Indian trade gun is an extremely rare example of guns that were imported by the tens of thousands in the 18th century. Although imported for the Indian trade, these guns were also sold in stores and were the least expensive long gun available to a farmer who need a bare-bones firearm.
This particular example is signed Bumford on the lock and was made in the third quarter of the 18th-century -- probably before 1760.
The stock is beech, the mounts are brass and, like most trade guns, it is extremely light in weight. The stock was decorated with a vine, leaf, and flower pattern and this gun is an example of what were called in the period "vine painted" stocks.
Owned by Colonial Williamsburg, this gun is on display in the DeWitt Wallace Decorative Arts Museum. (Photos used with permission of Eric Goldstein, Curator of Firearms.)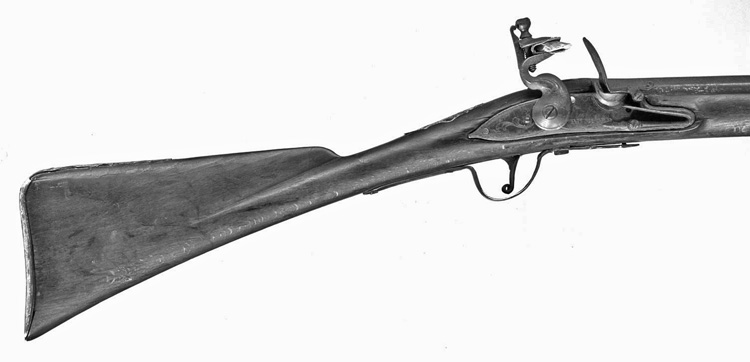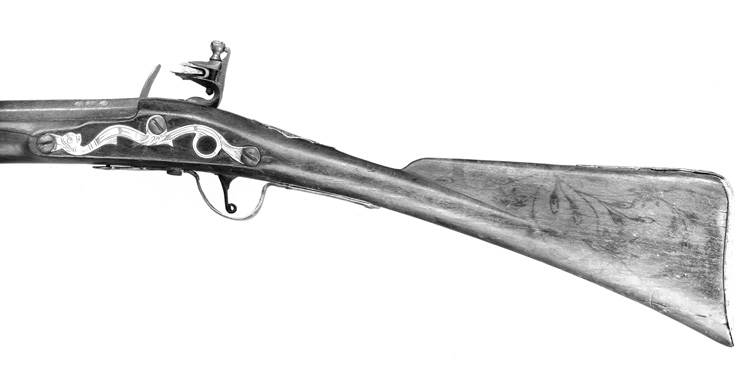 Serpent or dragon sideplates hearken back to the 17th century when the finest French fowlers had relief chiseled dragon motifs here.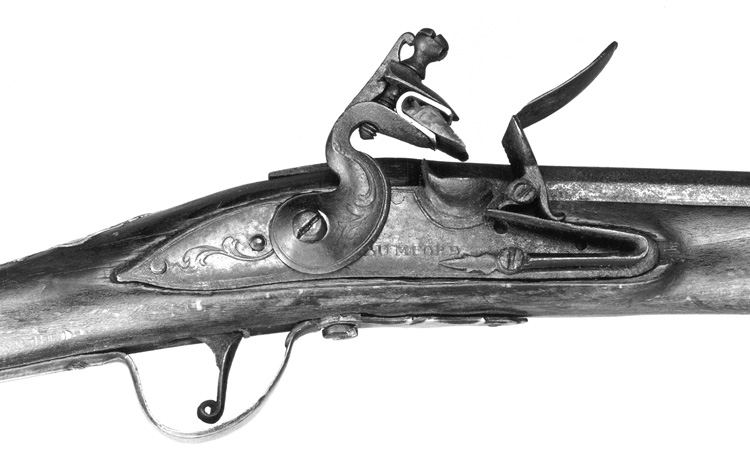 Three screws hold this convex face lock in place.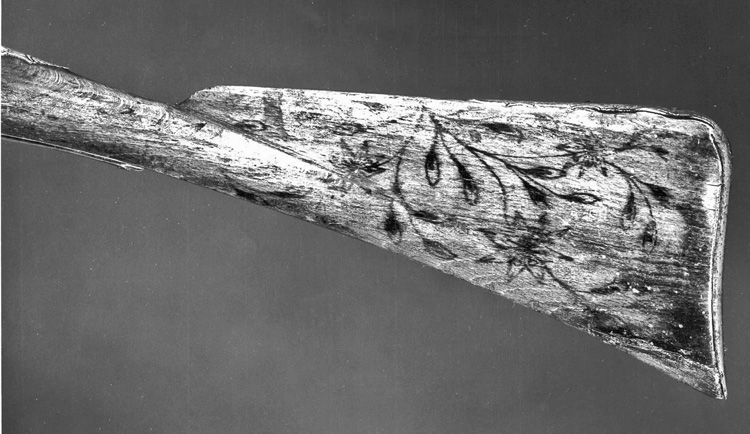 When photographed under ultra-violet light the vine painting is much more obvious. Other forms of painted decoration include blue painted stocks and spotted stocks. By the second quarter of the 19th century red seems to have become the most popular color.