M. Dickson & J.J. Gillmore, Louisville, KY
A mid-nineteenth century, half-stocked, plains rifle that is in need of some work to stabilize the broken wrist. I posted pictures of this rifle on the AmericanLongrifles.com message board and got some good information about the makers in reply.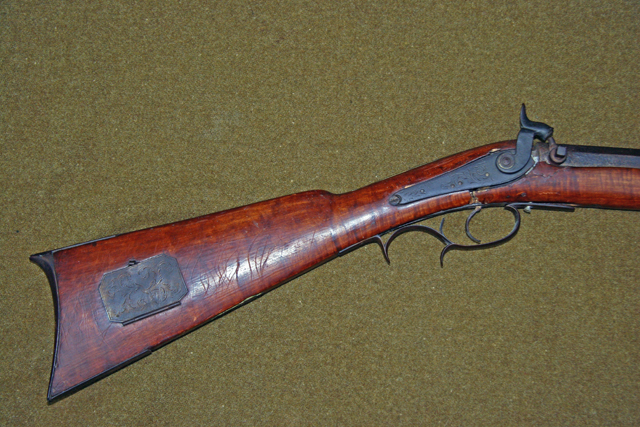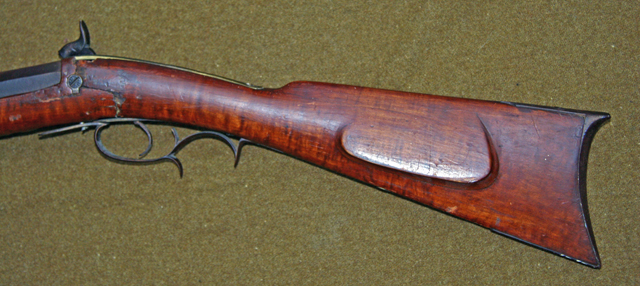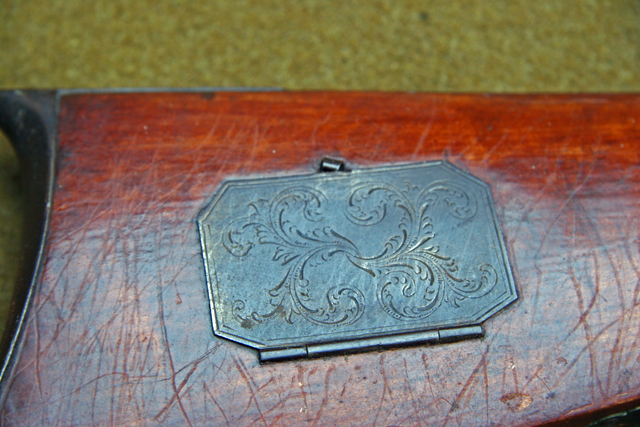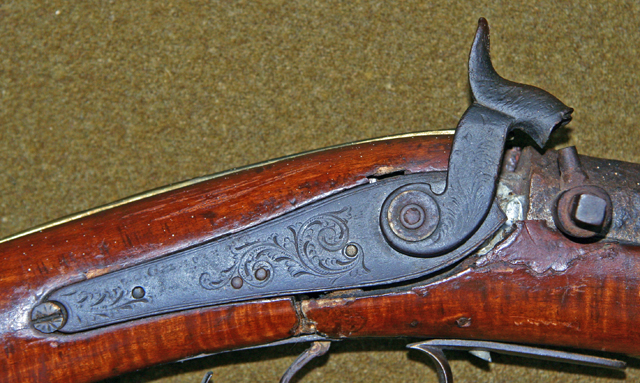 A closer look at the break. (top)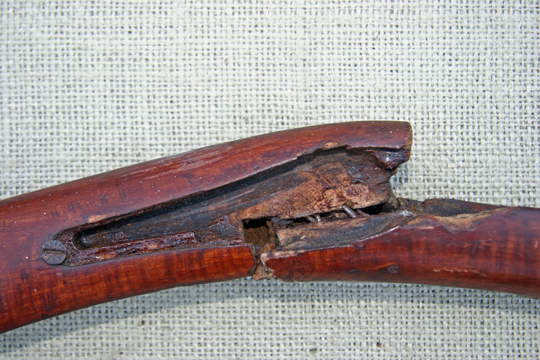 With the barrel out, the nails are actually all that is holding the stock together.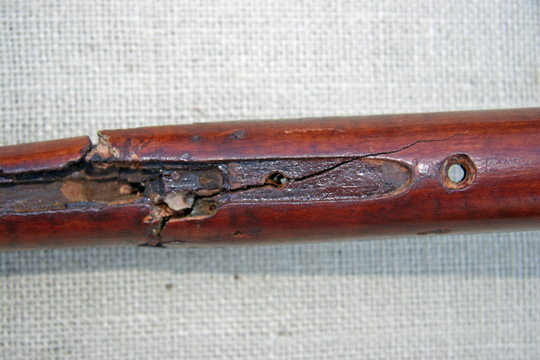 The hole on the right is where a modern screw was threaded into the barrel as an attempt to strengthen the rifle.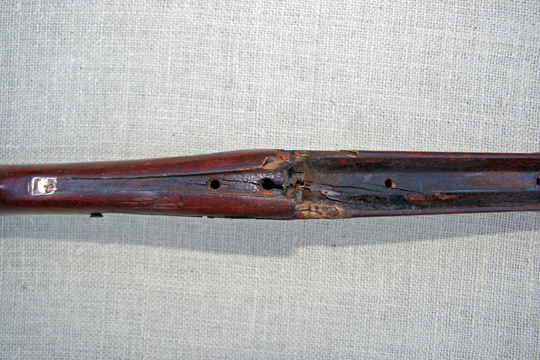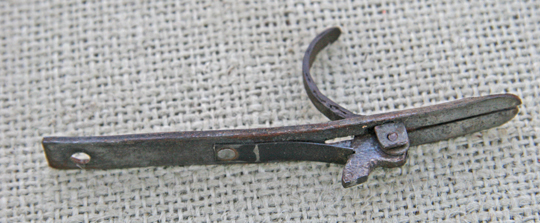 The trigger and plate look like an old repair but that spring looks new.