This rifle was built in 1972 as a custom order for one of our hunting buddies, Lynn. He wanted hand forged iron mounts and a fairly plain stock. Wallace used designs adapted from some Rockbridge & Augusta County, Virginia rifles for the carving and box. Jon Laubach and I worked on this rifle as well. Wallace left the shop to become Curator of Firearms and Mechanical Devices a few months after this rifle was completed.

It used a .60 caliber Paris barrel and a Siler lock. The triggers were purchased as well. We made the rest in the shop. The mounts and lock were rust blued.


Rifle photographed in August of 2008 upon our return from the CLA show. The antlers are from a buck I killed in 1999 on a plantation here in James City County (19.5" spread).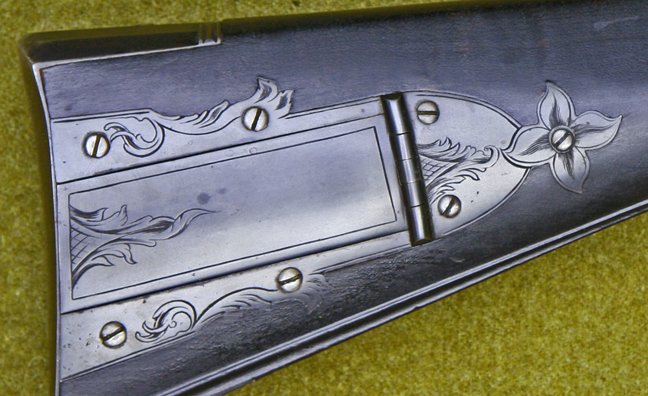 Rust bluing of mounts has a few blemishes but is surviving well after 35 years of use.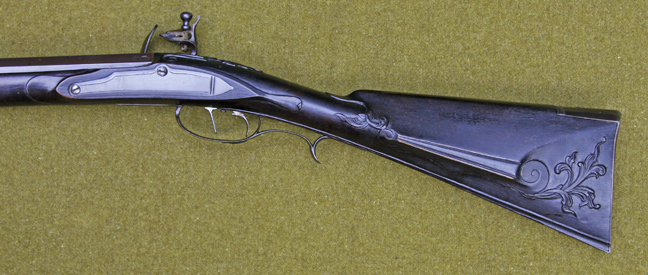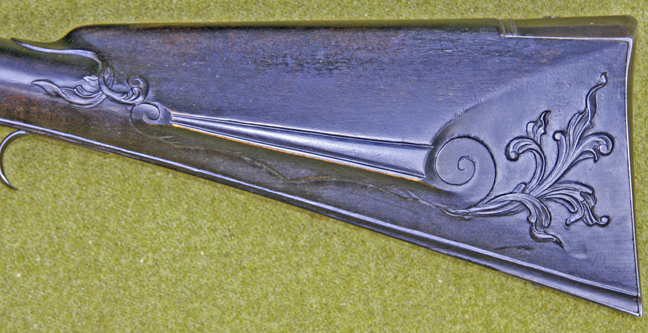 Four years after this rifle was completed I made an iron mounted pistol for the same customer. Link to Pistol