Some photographs taken at the 2008 CLA Show
[See links below for antique Jaeger pictures from this show]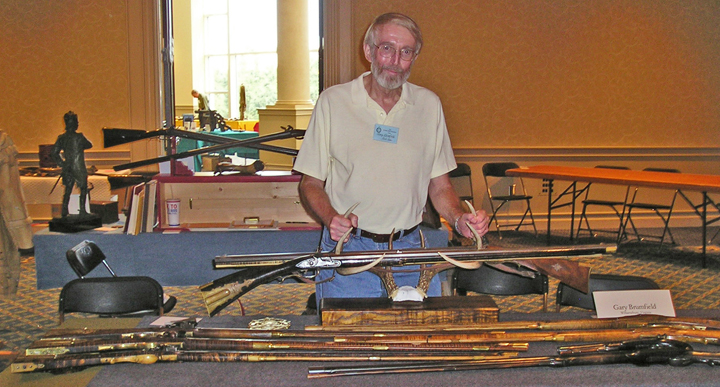 My table was in the "Antiques" section next to Wallace Gusler's huge award-winning display. My table display included two rifles by Jon Laubach and one by Wallace Gusler.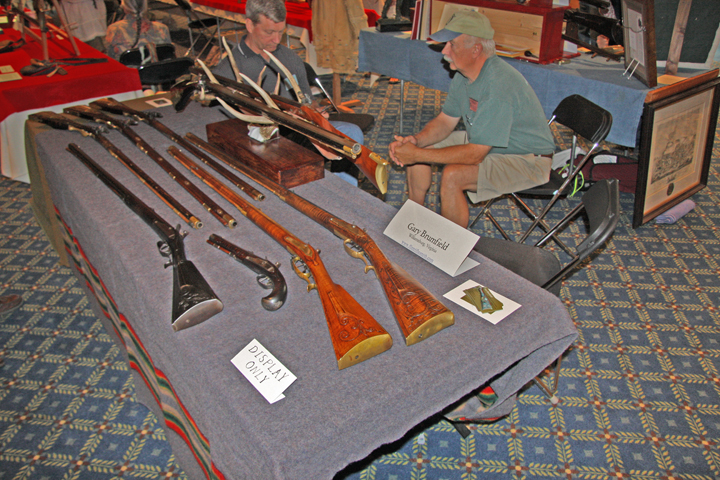 John Adamson and Neal Smith helped me with every aspect of this show.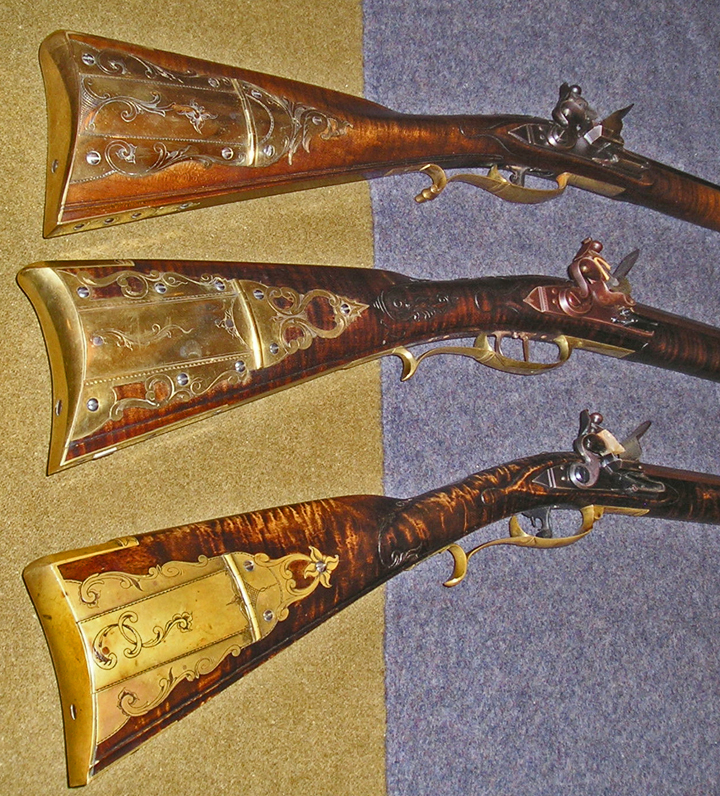 Three examples of my work. From top to bottom: 1975, 2005, 1974.

Mel Hankla was responsible for recruiting a large number of exhibitors showing antiques. Many were KRA members. Their presence made this the best CLA Show ever!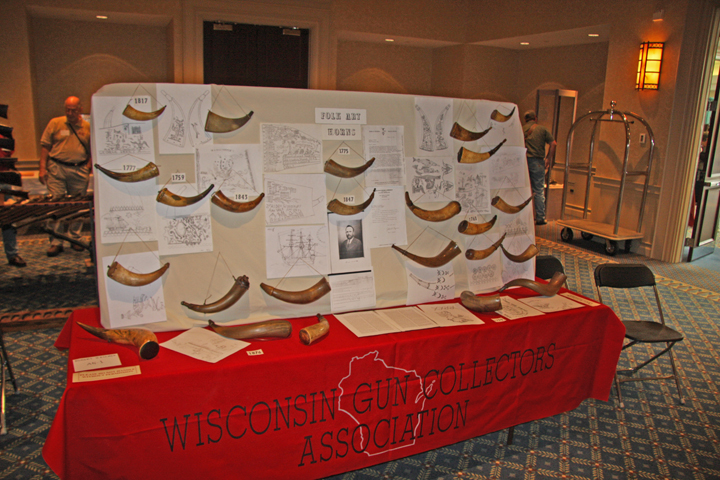 Exhibitors came from far and wide.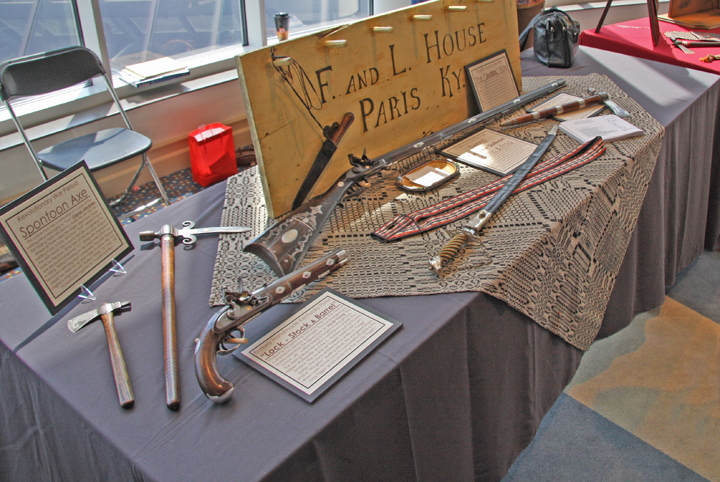 After the show closed on Saturday, Frank and Lally House hosted a big dinner as a fundraiser for the Contemporary Longrifle Foundation.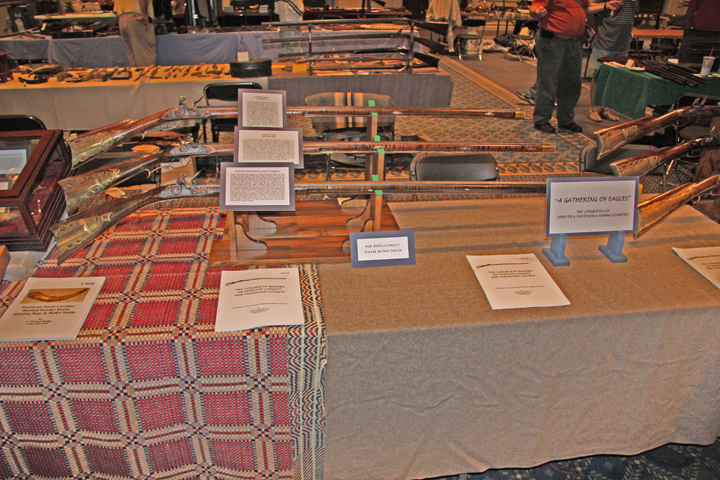 Michael Briggs had several tables of his North Carolina rifles. This table was called "A Gathering of Eagles."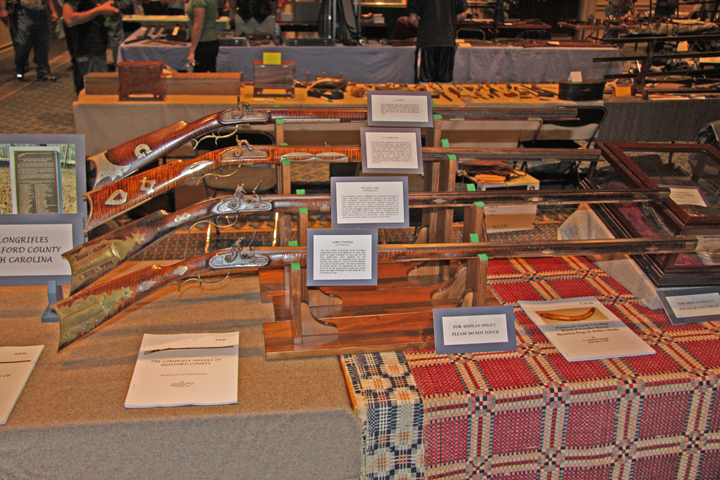 These are from Gilford County. (top)
Contemporary Longrifle Web Site Membership information, show schedule, sale items, artisan names and contact information.

Three Jaegers photographed at the 2008 CLA Show
Several grand rifles were part of over twenty originals European guns in a single display. The owner very generously allowed me to photograph three of them and I have posted those pictures on these web pages.
Jaeger signed Hoheger A. Berneck
Unsigned Jaeger marked TOAN over SCH