Shop Made Chisels
These chisels were made in 1972 from 1/4 inch square 01 steel. They were intending to be used for inletting where ordinary straight chisels sometimes could not reach while cutting with the grain. Ike Bay of Oregon liked them so I took these snapshots for him.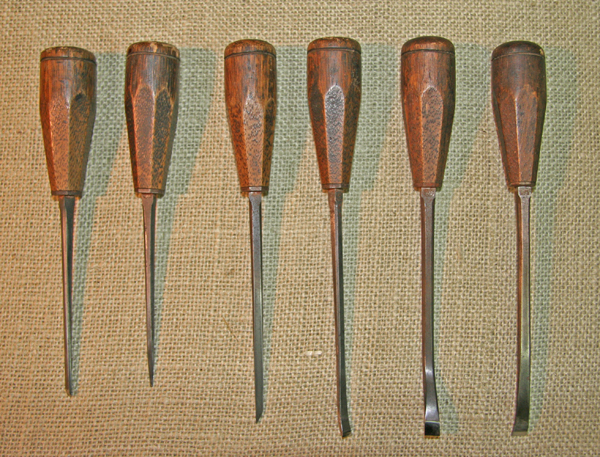 This stamp was my mark in the CWF gunshop: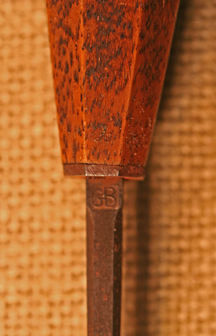 The most used chisel in the set is the "stamping chisel" that is used for setting in a line for inletting, wire inlay, or carving: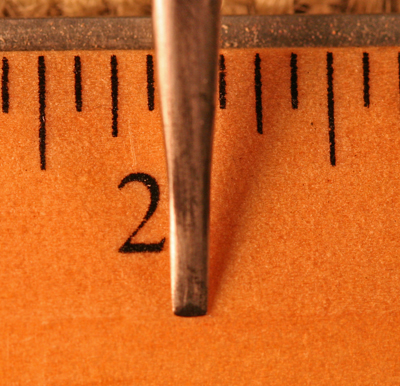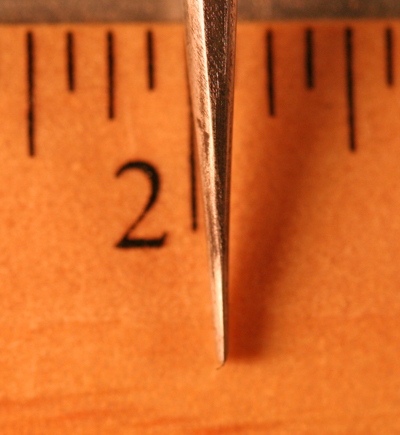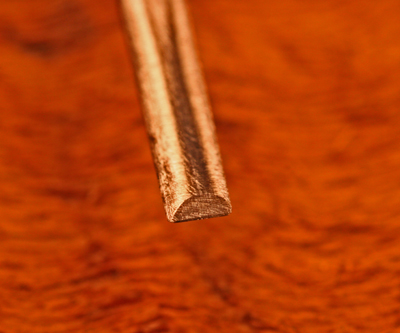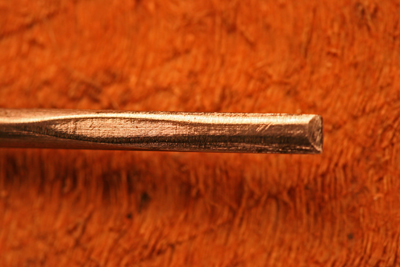 A simple bent chisel is handy for barrel & lock inletting when the grain or curl is running at a difficult angle.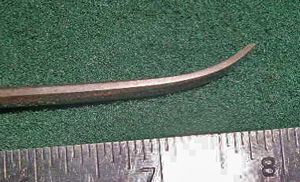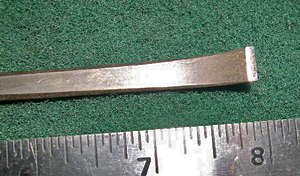 This mortising chisel is for inletting triggers, cutting slots for barrel keys, and inletting barrel tendons.


The mortising chisel is about 1/16" thick by 1/4" wide.
This chisel is very worn from years of sharpening but it was made with a shallow double bend for inletting patch boxes, side plates, etc.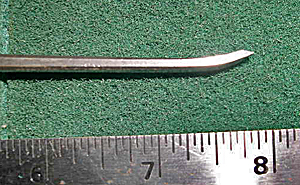 This larger double bend works well in the barrel channel and in the patch box cavity.


More to come.