Some Examples of Work of the Other CW Gunsmiths
This page has a random collection of pictures of guns made by apprentices and journeymen in the CWF Gunsmith Shop. At the bottom of this page are some links to more guns.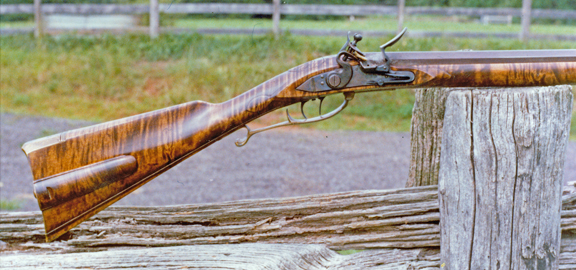 This wood box rifle was made in the evenings by apprentice Tom Strohfeldt in about 1771-1972.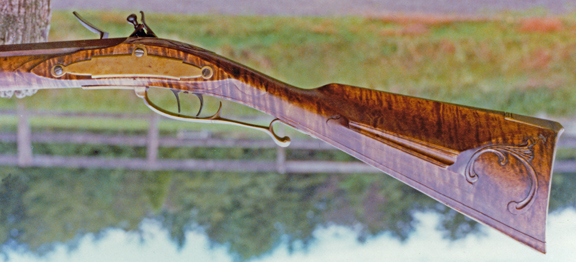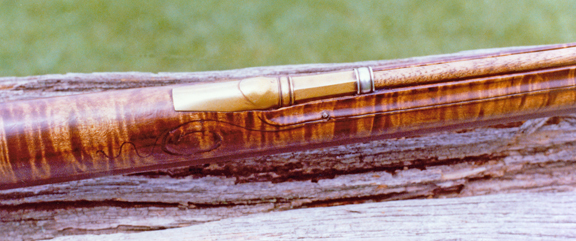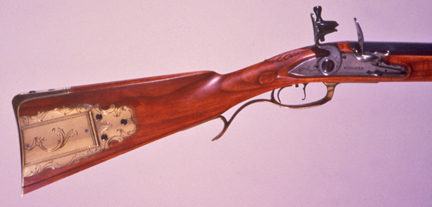 This all hand made rifle is the work of Dave Wagner.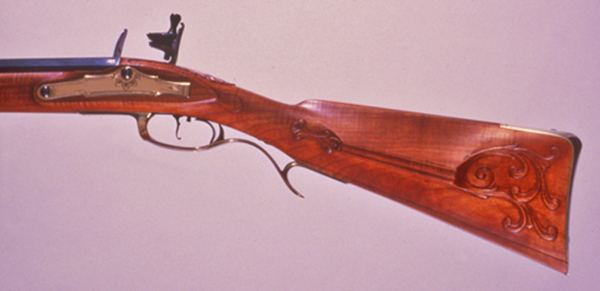 Although heavily influenced by the work of Frederick Klette, this rifle was intended to be a little earlier in style.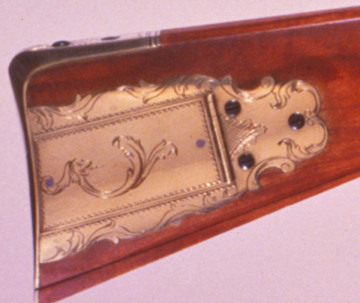 The style of rococo engraving is based on that found on a clock made in Fredericksburg, VA. (I'm searching for a better picture.)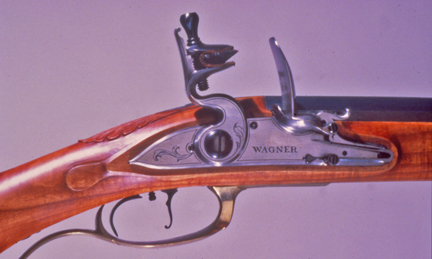 Dave did not have the opportunity to make very many hand made locks before he became ill and left the shop and returned to PA.

FOWLER


I am not sure who made this walnut stocked fowler.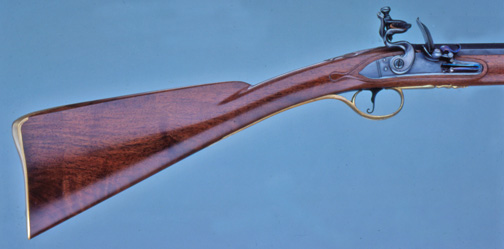 The lock is one made by John Clark in Canada.
PAIR of Kentucky Pistols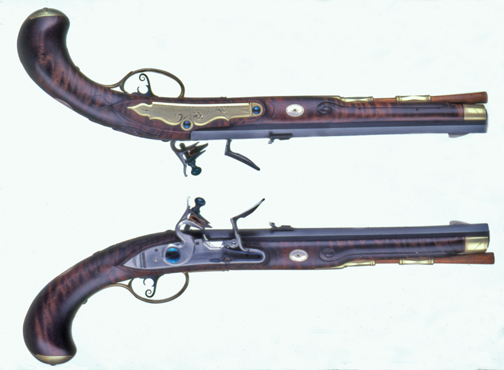 A pair of brass mounted pistols made by Jon Laubach in 1981.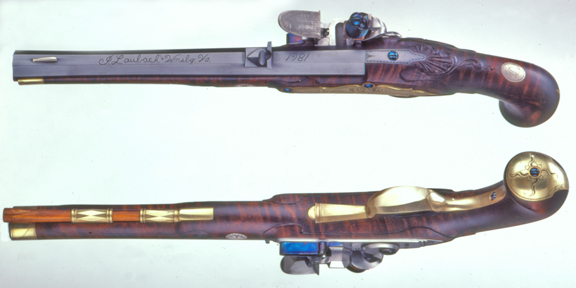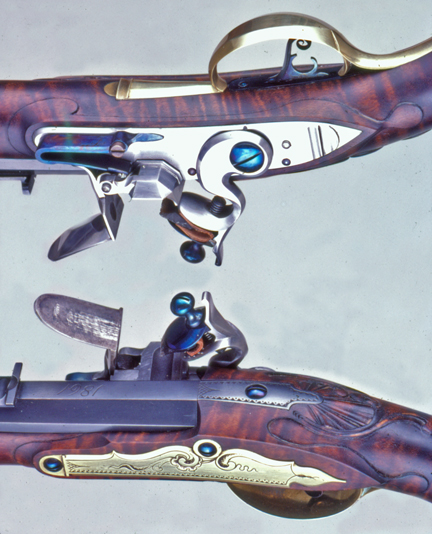 Reworked Siler locks and Getz barrels. Note brilliant fire blue on the cock screw, top jaw & screw, and spring.
(top)
CASED PAIR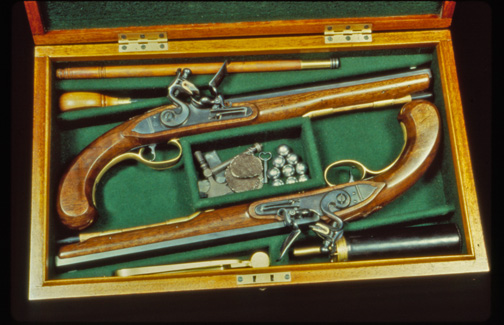 Apprentice George Suiter built this cases set of English style pistols. He also made the accessories and case. They, like the fowler above, have Clark locks.
(top)
"GEDDY PISTOL"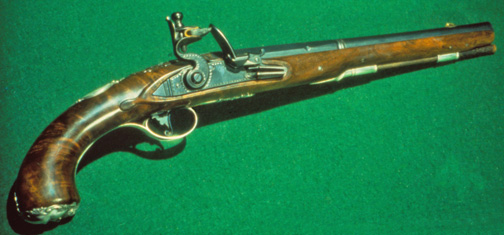 Several of us worked on this silver mounted pistol in 1972. It was made for display at the shop and the design was based on some castings excavated at the Geddy Shop site on Palace Green in Williamsburg. The lock and barrel were purchased.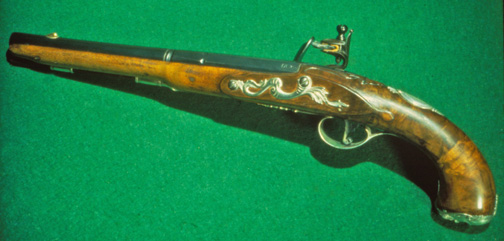 Colonial Williamsburg photos
Five guns by Wallace Gusler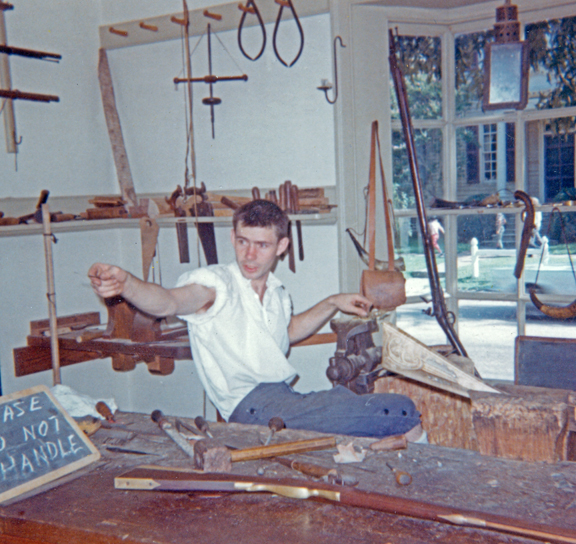 Link to pictures of two rifles made in 1967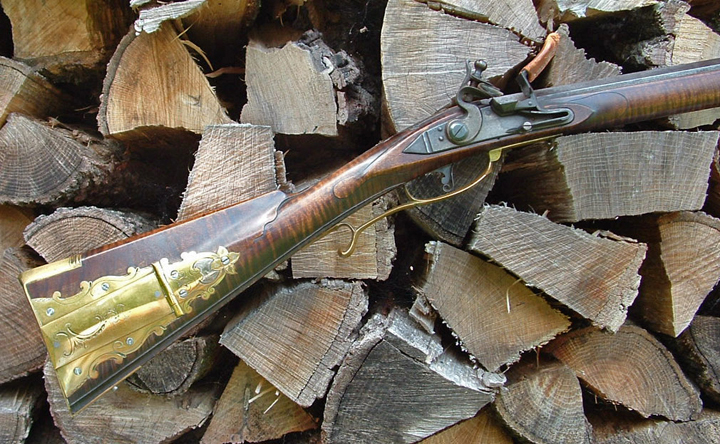 Link to more pictures and information about this 1971 Gusler rifle.


Link to a page with more pictures of this 1972 iron mounted Gusler rifle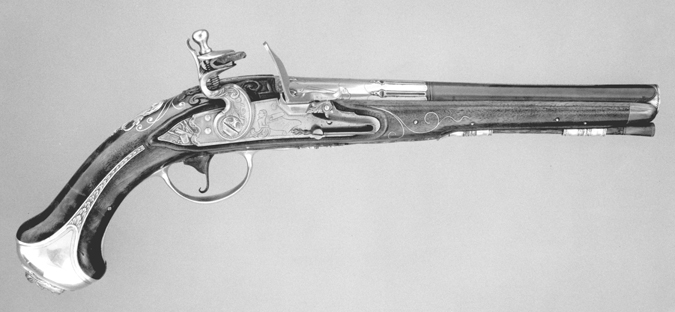 Link to more pictures and information about this silver mounted Gusler pistol.