This rifle was made in 1987 with features inspired by some of the originals produced from Rockbridge County, Virginia on southward into NC and TN. Since it was made Wallace Gusler has discovered several more examples of concealed hinge and trapped lid boxes. Some have been illustrated in articles in Muzzle Blasts.
The barrel on this rifle was one of the first three tapered and flared barrels made by the Sharon Rifle Barrel Company. It is .62 caliber. The lock has a brass or bronze plate and was assembled from casting the I got from John Bivins. The castings were made in TN but I do not remember the maker. The butt piece and ramrod pipes were also casting I traded from John.
The stock is from a Mountain Maple that was cut in 1971 by Lester Gusler, Wallace's father, and me. The stain is tar and turpentine and the finish is bees wax applied hot.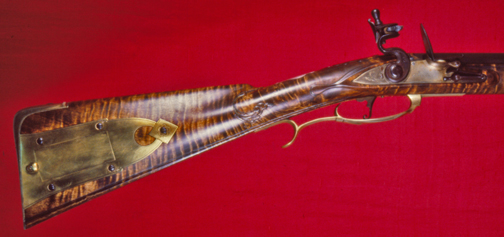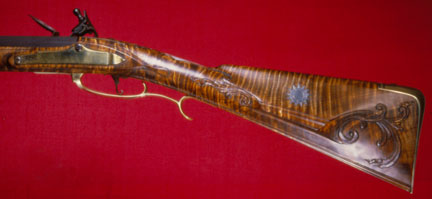 (top)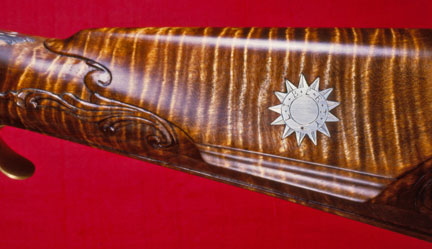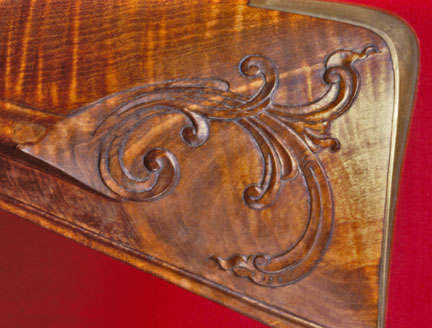 (top)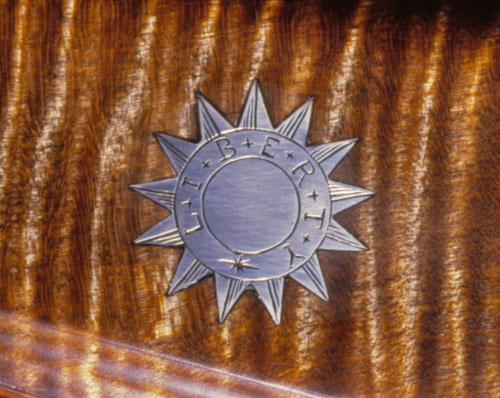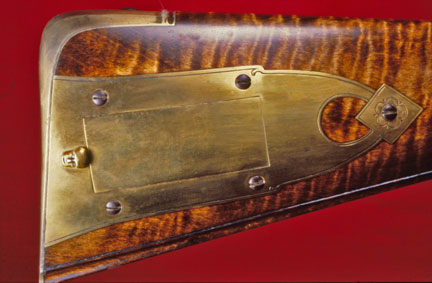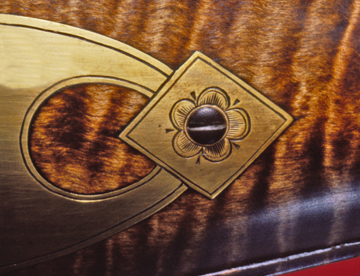 (top)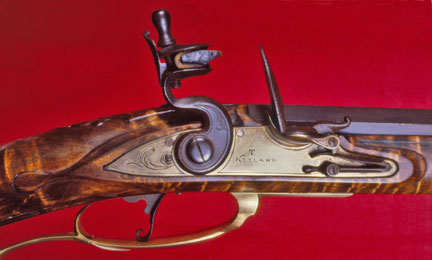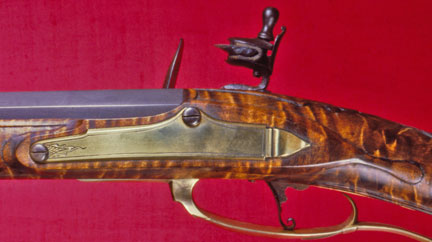 (top)