[Both .60 caliber; rifle barrel 46 1/2"; pistol barrel 10 1/4"; built in 1980; shipped 1981]
Totally handmade, rifle and pistol set made in the style of York County, PA circa 1785-90. Forge welded wrought iron barrels. Hand forged locks in the English style. All components hand made down to the hand filed wood screws. Stocked in mountain maple, stained with nitric acid and iron filings, finished with hot bees wax. Barrels finished by rust bluing; locks casehardened and polished bright.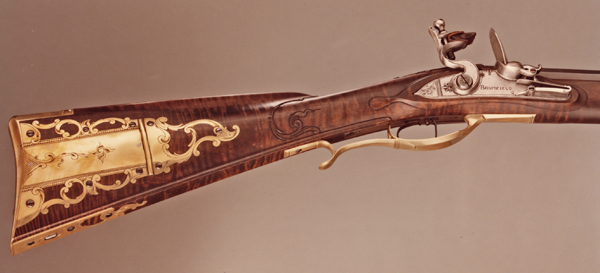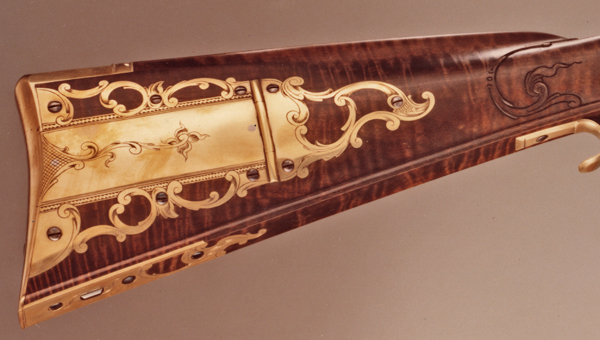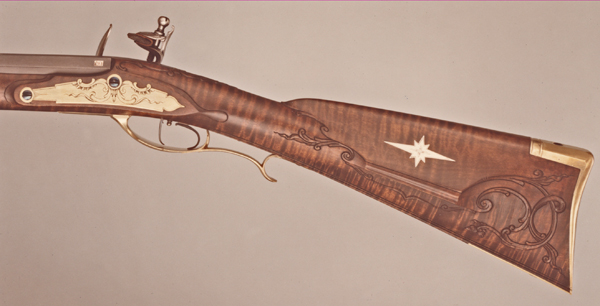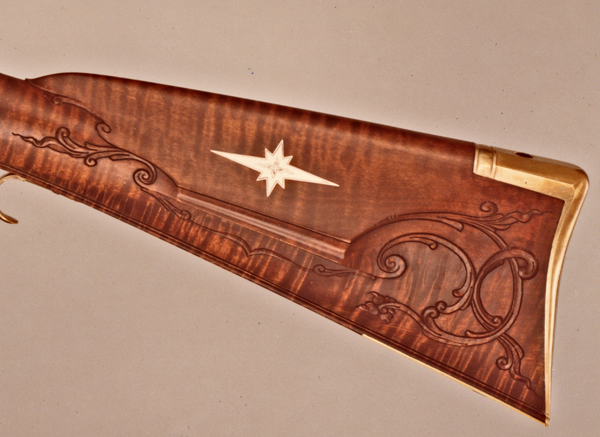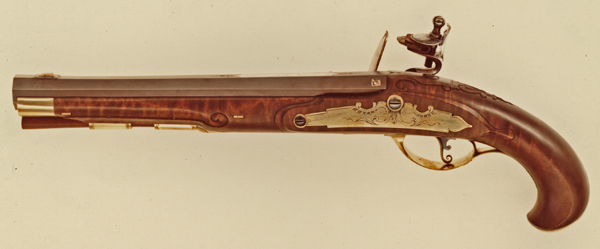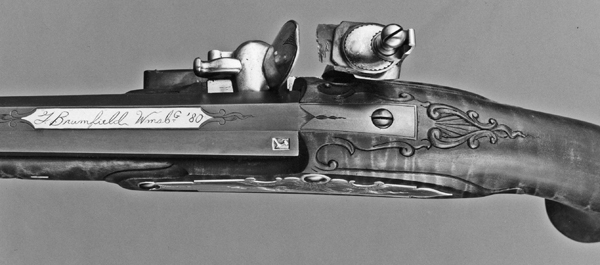 Signatures of both guns are on silver plates.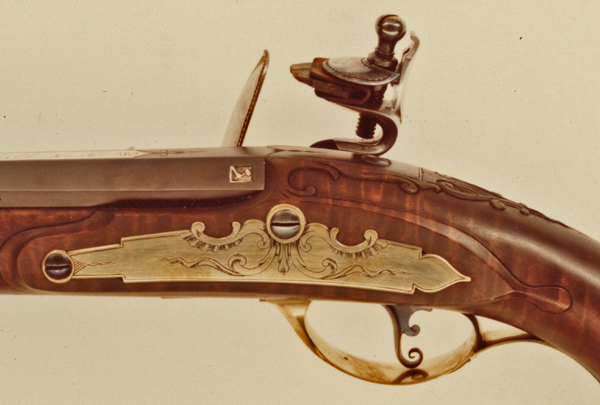 Note hand and hammer stamp on barrel that identifies hand forged barrels.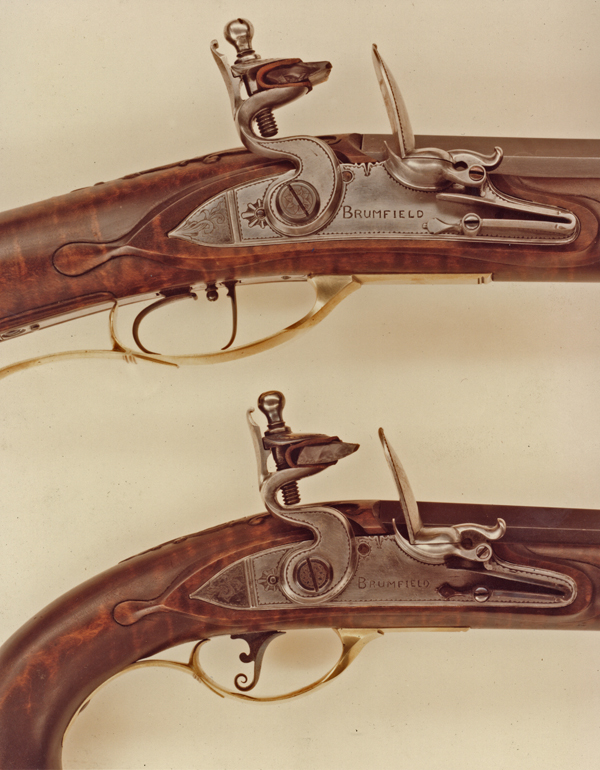 Colonial Williamsburg photos
Hand forged English style locks. The pistol lock is about 10% smaller than the rifle lock.(top)