[.58 caliber; 46 1/2" barrel shipped to California in Feb. of 1978]
This is one of the completely handmade rifles I made in the Colonial Williamsburg Gunshop It was finished in 1978. The lock and barrel were hand forged from wrought iron (except for the three springs, which were forged from steel). The guard and butt piece were cast at the shop and the other brass mounts forged there. Even the wood screws were hand filed. This rifle took about 420 man hours to build and that includes the work of two men in forging, reaming and rifling the barrel. Getting the work done while talking to thousands of visitors took about a year.
The carving and engraving designs are based loosely on the engraving found on the back plate of a tall case clock made in Fredericksburg, Virginia in the mid-18th century. That design source was chosen because there were no known surviving rifles made in the Tidewater area and I wanted to produce a rifle with some association to the region. There are documented occurrences of clock makers and gunsmiths working together, so borrowing design details and adapting them to a rifle seemed like a reasonable option.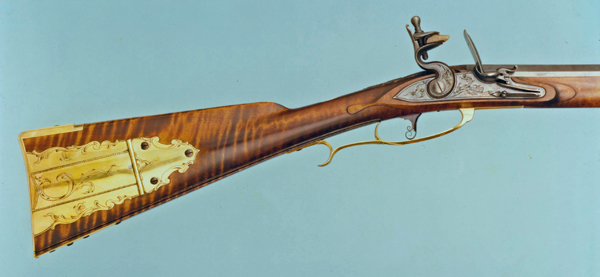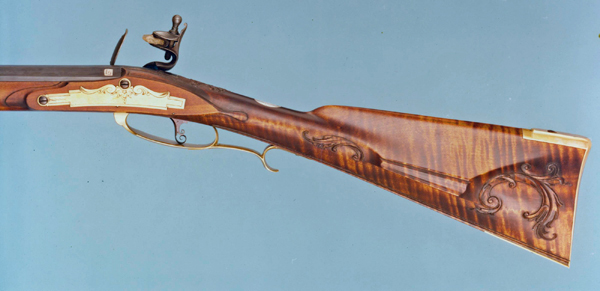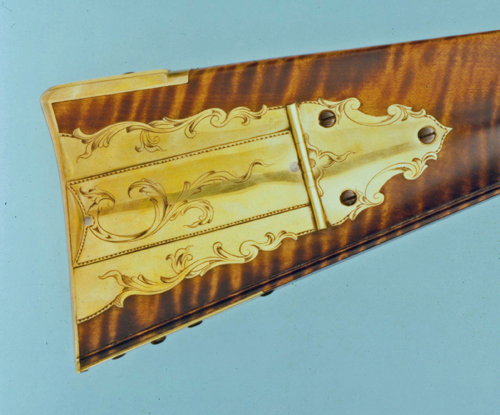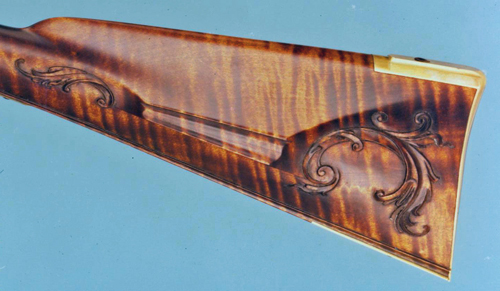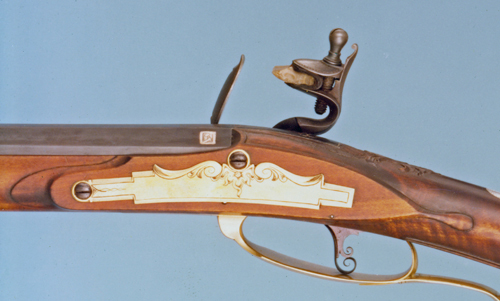 In the photograph above the silver square on the quarter flat of the barrel is the hammer in hand touch mark I made and used on all my hand forged barrels.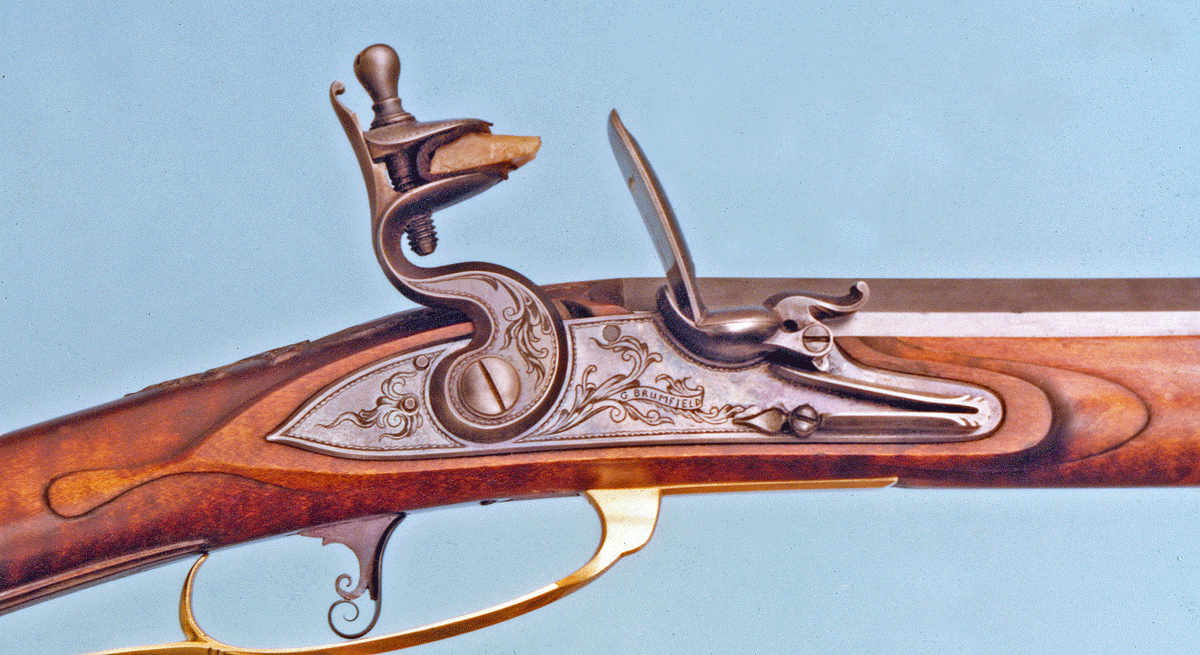 Colonial Williamsburg photos
English style flat faced lock similar in profile to those imported just before the Revolutionary War. (top)