A Shenandoah Valley style rifle with my version of the "spiral flower" patchbox finial. Made in 1974. Small Siler lock and Paris barrel. Red maple stock was stained with Nitric Acid and iron and finished with hot bees wax.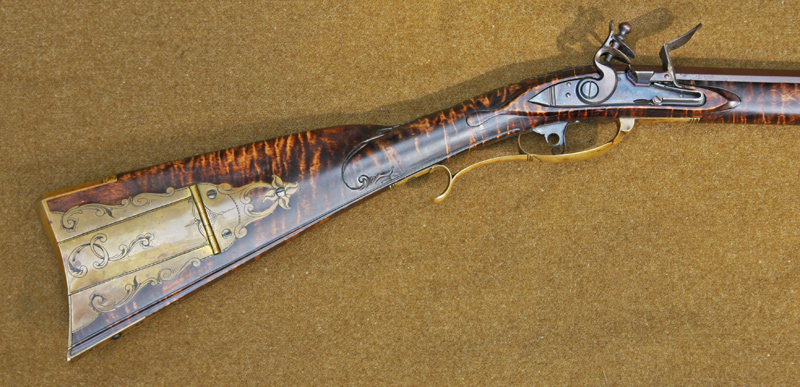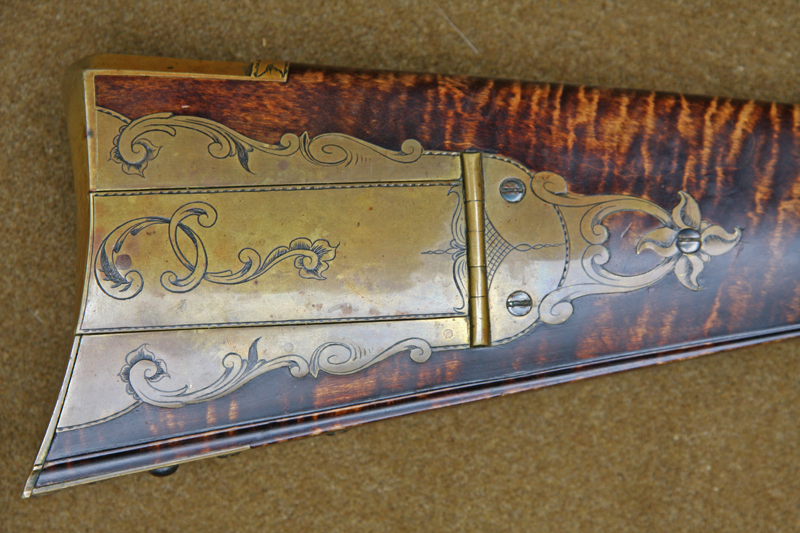 The brass has aged to this point by 34 years of use with no intention "antiquing." The screw slots are still lined up!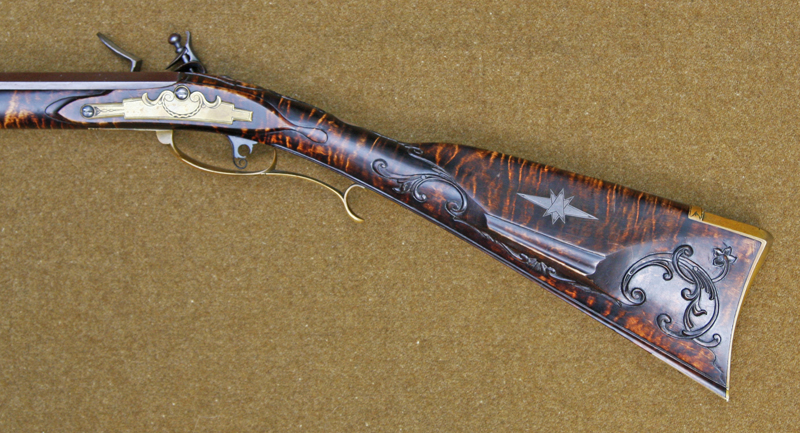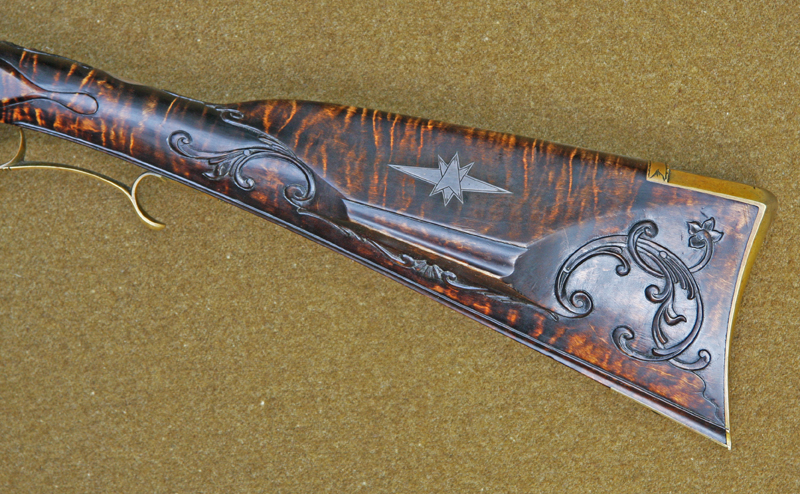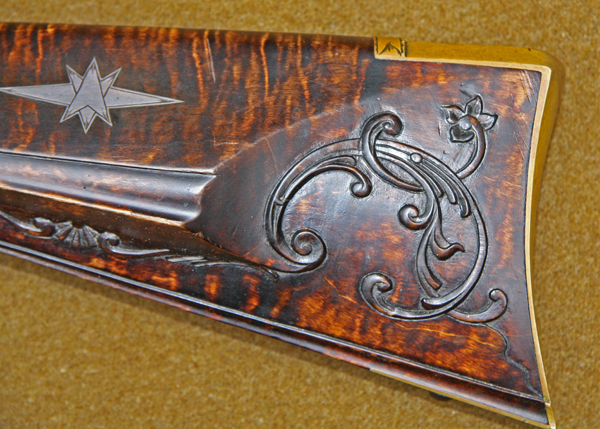 Not the typical Valley carving. This is based very loosely on a rifle made in Woodstock, VA.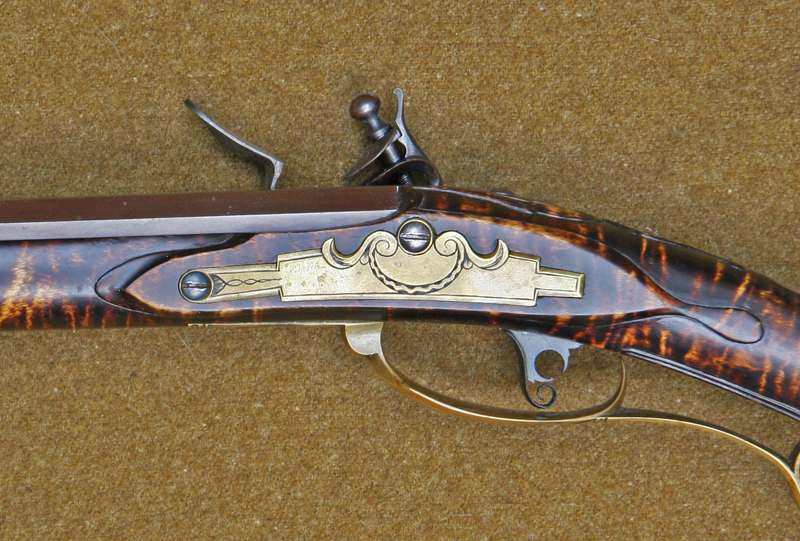 Another fancy trigger in the CWF Gunshop style.



Barrel was browned and the lock fire blued.



Natural patination of cast brass reveals the crystalline structure on the bow of the guard.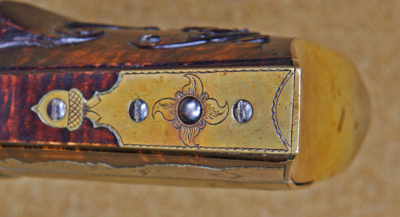 Patchbox release in flower.