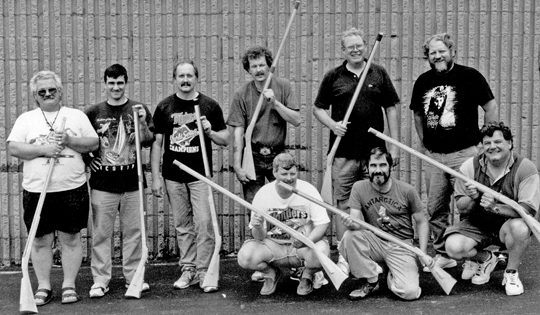 Jack Brooks and his eight students.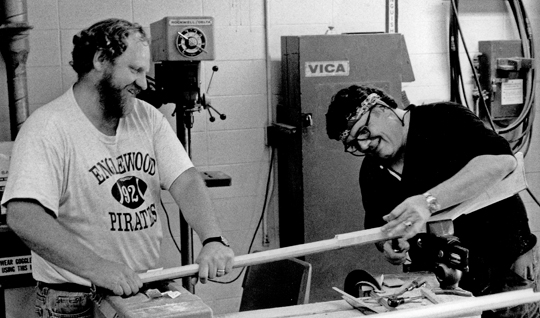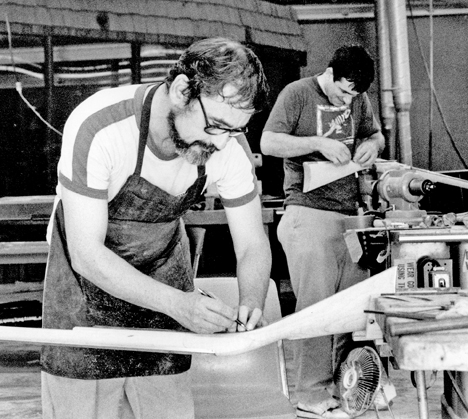 Dale Rush from Oregon, in foreground, and Pete Garrett from Kentucky working of their Dickert rifles.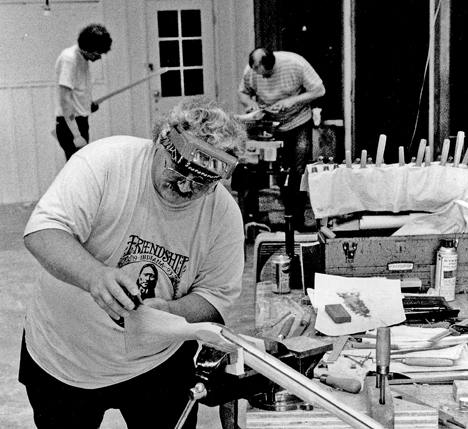 Doug O'Conner also from Oregon.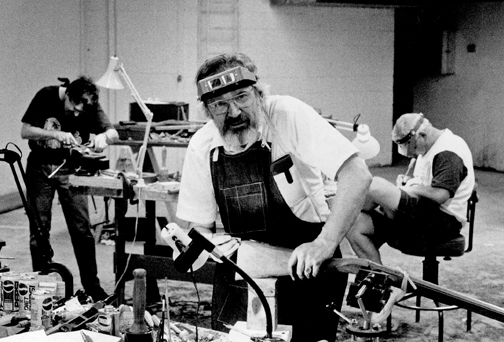 Ray Naughton from Missouri (left) Joe Valentin from Michigan (center) and Tom Scarpelli from Ohio in Mark Silver's English Gun class.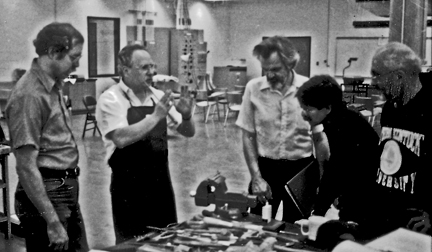 Bruce, Mark, Joe, Ray and Ron DeLeva from California.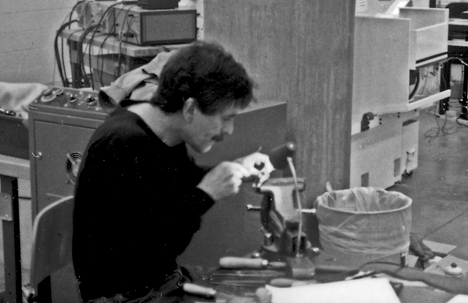 Ray Naughton fitting the hook breech.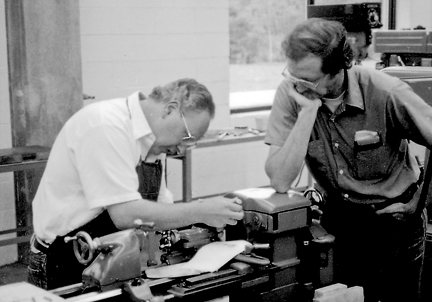 Mark Silver measures something as Bruce Hubbard from Ohio looks on.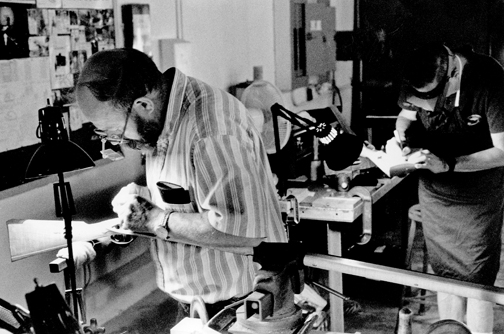 Bob Elka in John Bivins Carving class.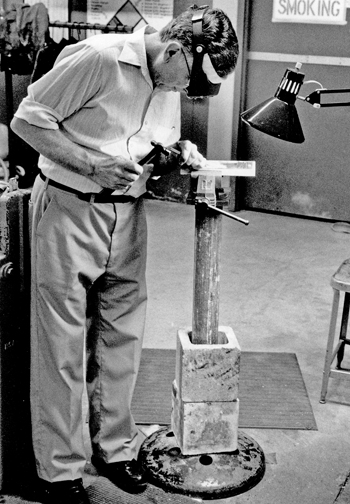 Fred Dimke engraving on an improvised vise stand.