Whenever weather permits, the Saturday afternoon of the nine day seminar becomes a time to relax with an informal shoot and picnic where students and instructors share two common interests, shooting and eating, and get to know each other.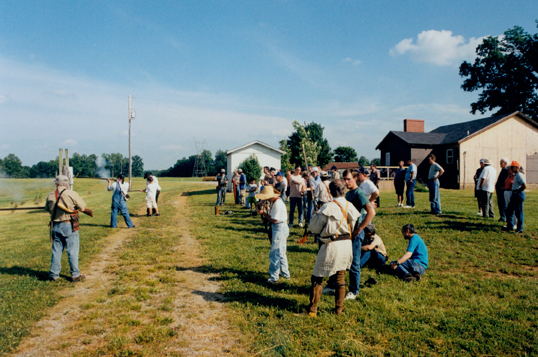 The road in front of Mr. Smith's deer hunting cabin formed the firing line. Jack Bligh made a special trip to bring the targets, which were metal cutouts set at unknown ranges.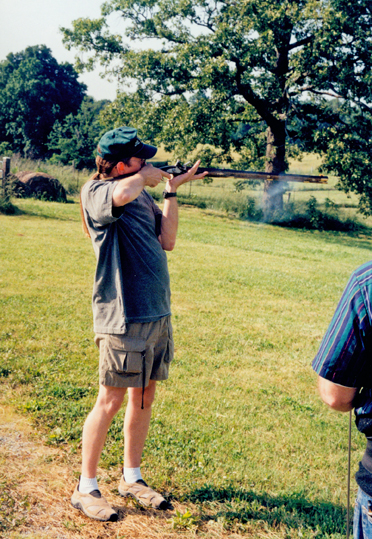 Larry follows through after the shot or was it a flash in the pan?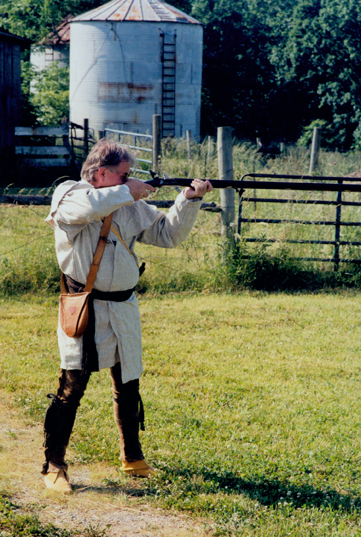 Wallace and Joe were the only shooters in period clothes. (top)
After the Shoot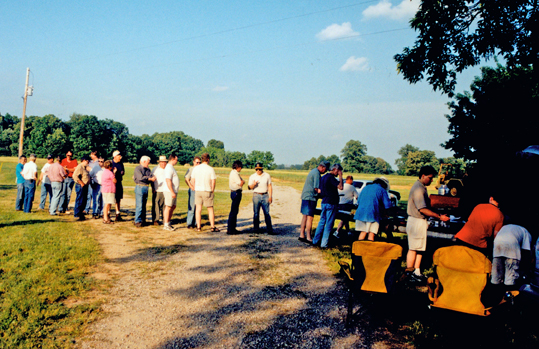 Chow Line (top)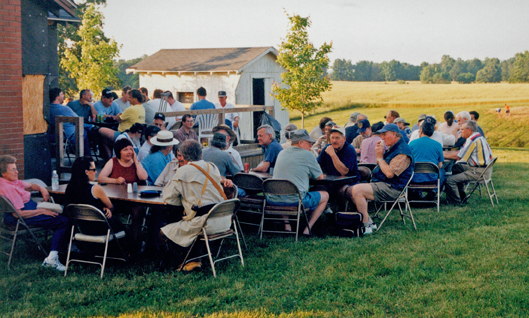 John Duvall who prepared the meal also provided tables and chairs borrowed from his church.(top)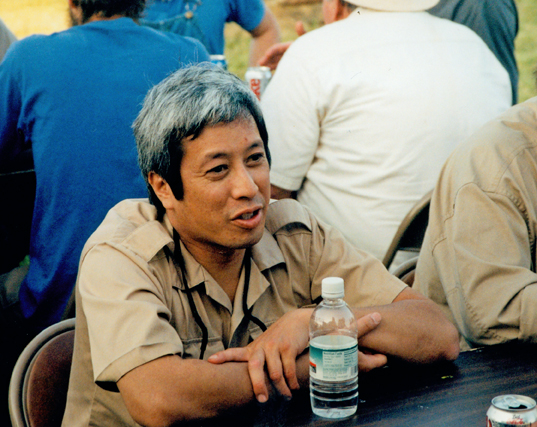 Gary and his uncle Bill came from California. (top)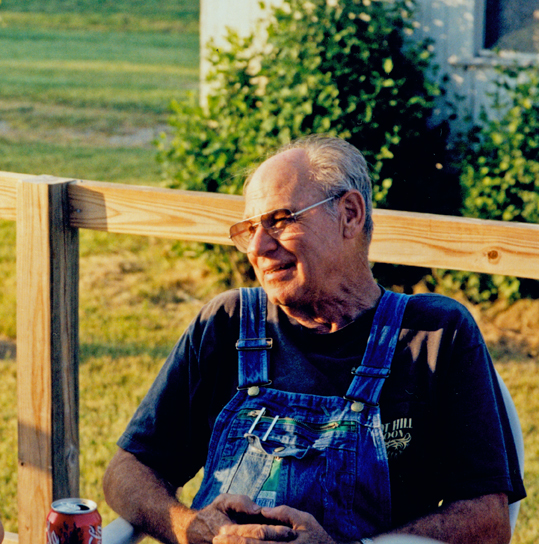 Jack relaxing in the sun. He agreed to be range officer.(top)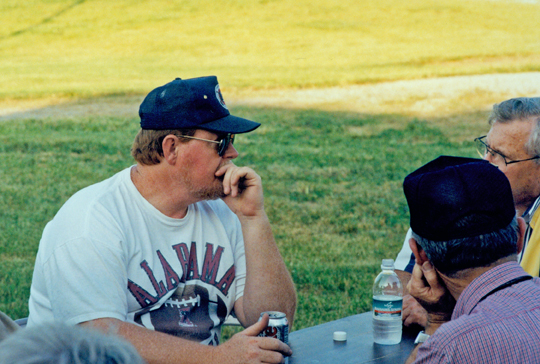 Jim is from Alabama. Guess his shirt gave that away.(top)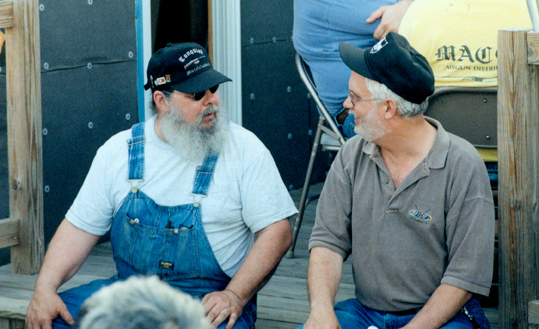 Mike and Tim chat like old friends, which they are.(top)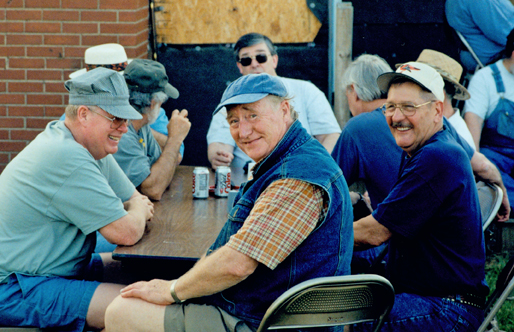 John, Peter and Dave in the foreground. Peter sets the mileage record, flying over from England. (top)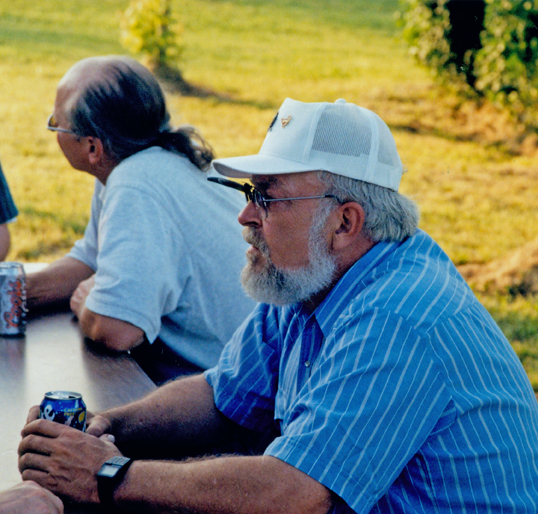 Ron Ehlert, instructor and NMLRA Director.(top)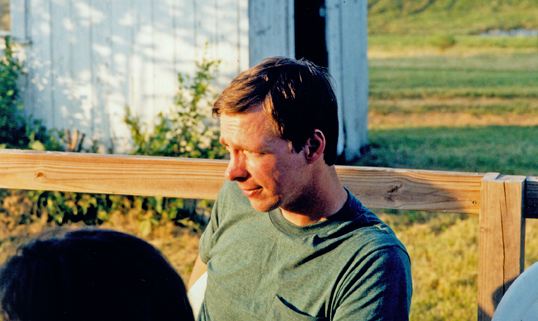 Tony shares Wallace and my interest in hunting Indian relics.(top)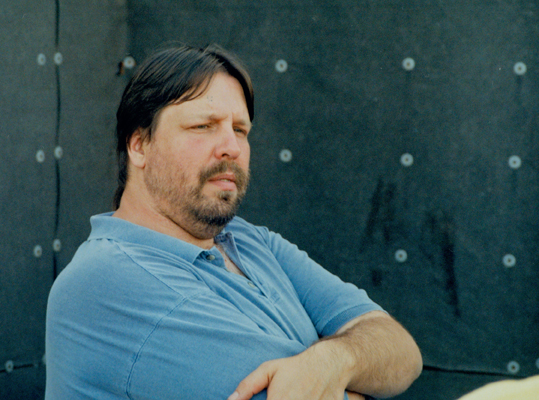 Walt appears to be really concentrating! (top)
In the Classrooms
Stock Shaping and Carving -- Wallace Gusler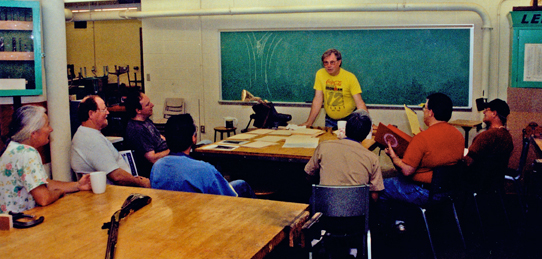 Wallace talking to his stock shaping and relief carving class. (top)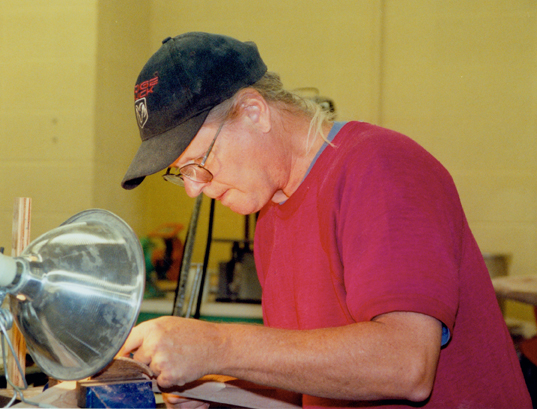 Andy concentrating on his carving. (top)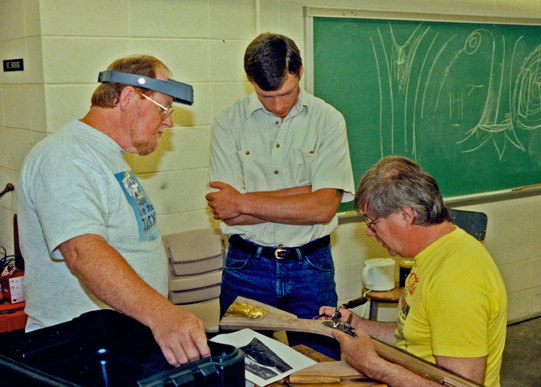 Jim and Tony listening to Wallace. Sketches from a wood technology lecture are on the blackboard. (top)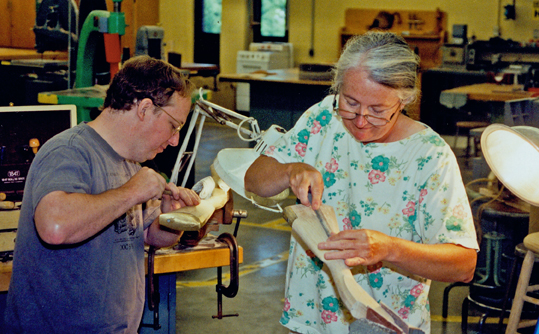 Ryan and Eve hard at work. (top)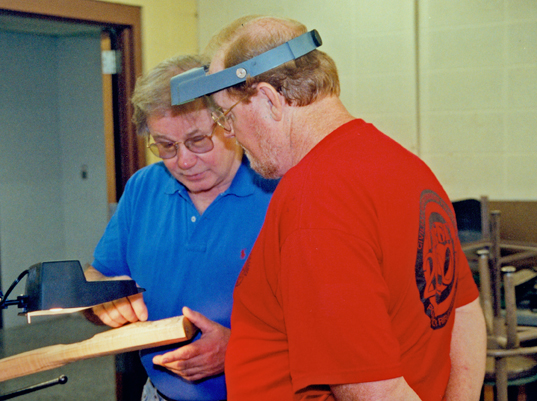 Wallace and Jim. (top)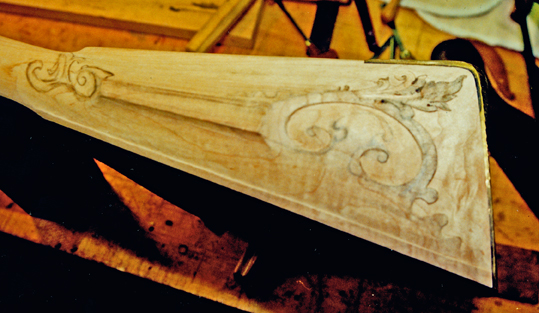 One student used rifle #42 in Rifles of Colonial America as inspiration. (top)
Stocking an American Fowler-- Ron Ehlert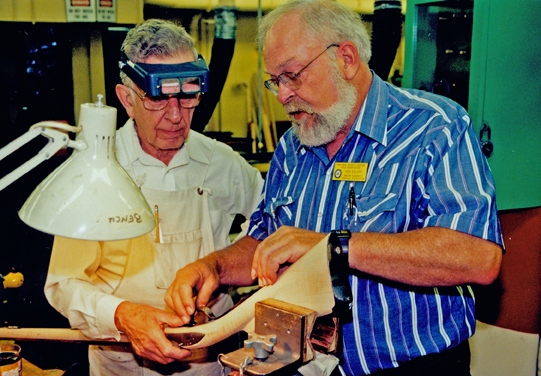 Ron checking the inletting of Fred's fowler guard.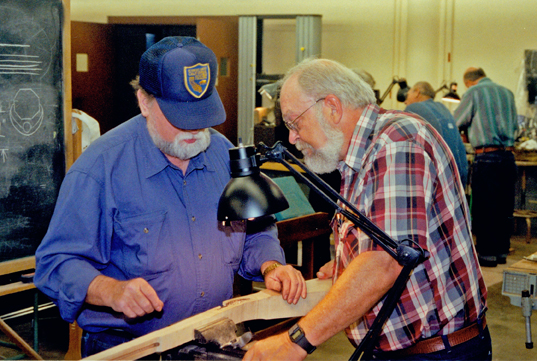 Ed gets some advice while Jack and Bob work in the background. (top)
Modifying and Tuning the Flintlock -- Jim Chambers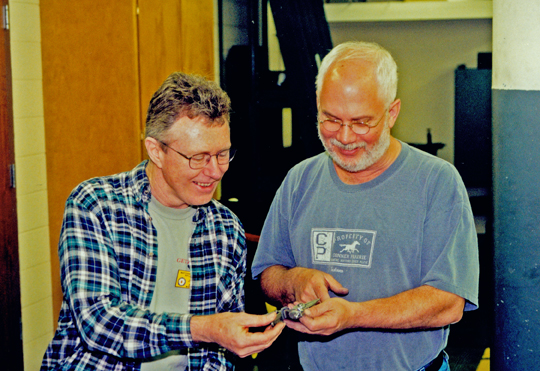 Jim and Tim examine a lock. (top)
Stocking an Iron Mounted Mountain Rifle -- Hershel & John House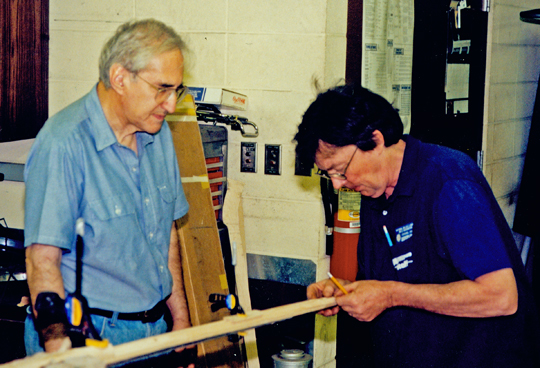 ? watches as Hershel lays out the space for a cast pewter nose cap.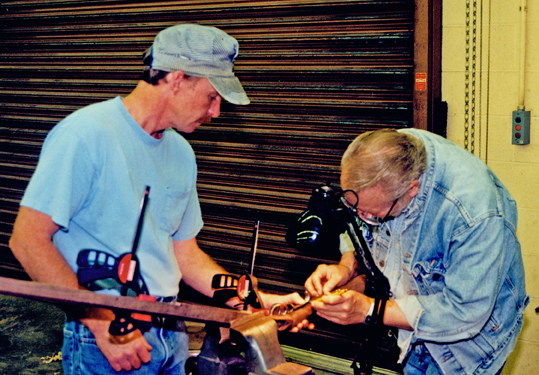 John helping Shirley fit the guard. (top)
Longrifle Engraving -- Mark Silver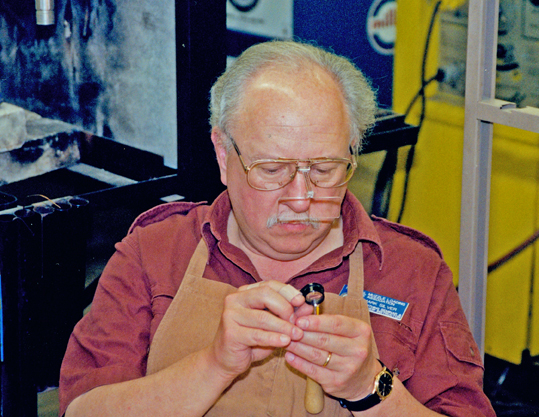 Mark checking a graver tip very closely. (top)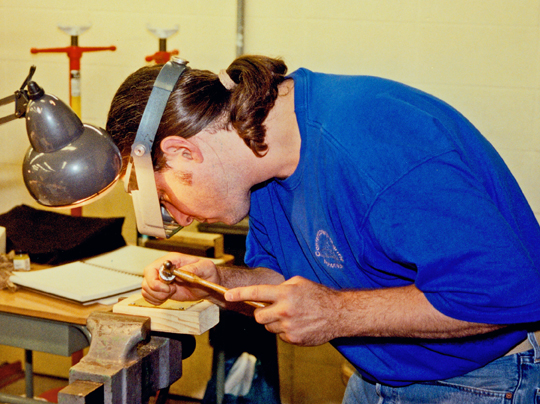 Most of the engraving students used Optivisors. (top)
Stocking the Germanic Pistol -- Jack Brooks
Need pictures